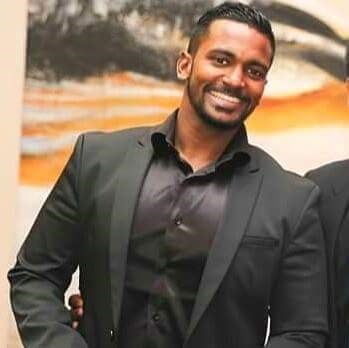 At present, Roshan is the Director of Business Development at The Learning MatchMaker, driving growth and new initiatives for increasing TLMM's presence in the marketplace.
Roshan graduated from The Ohio State University, Columbus, USA with a Bachelor's of Science and Business Administration, majoring in Human Resources and minoring in Communications.
Roshan has around 6 years of working experience, previously, in the HR industry, involving end-to-end recruitment. He started his working stint in 2011, at IBM where he was a HR Coordinator, handling onboarding sessions for new employees. After that, he moved to Manulife for 2 years as a HR Executive, handling recruitment and onboarding, which thereafter, he took a break from HR to enter the travel industry for a year (it was a family business affair). He then returned to the recruitment field with Ernst & Young (EY) where he assisted them hire consultants for their Advisory Practise. At present, Roshan joined Leaderonomics as a Learning and Growth Partner.
A few major projects that Roshan has been involved in as an Account Manager is identifying competencies and solutions needed to upskill executive leadership members to the senior leadership level. Besides that, he was also involved in developing a program to assist top performing employees towards becoming exceptional and develop a sense of belonging to their company. Apart from that, Roshan also adopts a "Consultative Selling" method in his approach to gaining insight from stakeholders at various levels, namely HR, Business Leaders, and even Participants, for linking training content to actual workplace occurrences, to ensure application of training content at the workplace. Another project he was part of is working on a new CEO development programme, where multiple interview sessions were conducted with different CEOs in the group of companies, to understand the key competencies that were desired for their subordinates and to understand what direction they would like to employ with regards to training and development of staff in their respective companies.
Furthermore, Roshan has also been involved in focus group discussions with employees at the Operations level to gauge what were the common issues that came up at their level that was causing trust to dwindle between management and themselves, and how these trust issue can be diminished. Roshan was also involved in a small project to assist a company revisit their current learning and development frameworks, and introduce action-based learning modules into their existing frameworks, to increase its effectiveness in developing managerial level employees.
Roshan has consulted and worked with the likes of Nestle Malaysia and Singapore, BAT Malaysia, VAT Valves, PRU-BSN, Hengyuan Refinery, Westports Malaysia Berhad, Johor Ports Berhad, Wyeth Nutrition Singapore, and ATT Tanjung Bin.
With a deep capability to contextualize training content and make the link back to upskill employees, Roshan is set to rock the training industry with his training capabilities in the areas of Mindfulness, Retail to Online Business, Motivational Drive in Life, and Effective Leadership begins with the Mind.
Roshan heavily appeals to efforts of harnessing innovative and creative mind-sets within client organizations to propel them towards a quantum leap in individual & organizational growth.
Roshan also was exposed to the concept of Mindfulness and the Art of Focusing the Mind, which led to his deeper understanding of approaching life in a simplified manner. Meditation is the tool used to achieve this, and Meditation is the most powerful and relevant practice as defined by the Ancient Seers