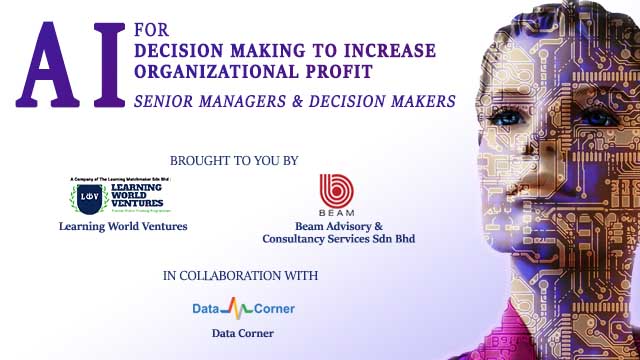 Date: 29th & 30th August 2019
Venue: Hotel Istana Kuala Lumpur City Centre
Early Bird Discount : RM6,500 | Original Price: RM7,500

Key Objectives
Familiarise with the concepts of A.I
Map business problem into analytics solution
Explore A.I practical solutions
Evaluate analytics and A.I solutions
Deep dive into data science
Build in-house data science team
Skills & training needed for data science team

Who to Attend ?
C-Level Managers and Top decision makers
IT Project Managers
Chief Information Officers
Business Intelligence Managers
Supervisors
Analytics Project Managers
Chief Technology Officers
Lead Data Scientist
Marketing Managers
Senior Executive

Delivery Methods
Lecture Slides
Group Discussion and Case Study
Presentations
Practical Sessions and Introducing Related Tools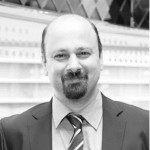 Founder and Chief Data Scientist at Data Corner
Dr. Vala, founder of Data Corner company, has a PhD of Computer Science and currently managing several analytics projects as a Chief Data Scientist. He has developed a series of sentiment predictive algorithms to analyse millions of social data using machine learning techniques.
He also has several international certificates in Analyzing Social Networks (University of Michigan), Mining Massive Datasets (Stanford University), Hadoop Framework (University of California), Process Mining (Eindhoven University), and Practical Machine Learning (Johns Hopkins University) Meanwhile, he has also served as a postdoctoral fellow in complex systems research group at University of Malaya. During his PhD studies, he was honored as a member of Bright Sparks Programme in UM and won several research grants.
Dr. Vala is renowned for his research and expertise on Data Science, Social Networks Analysis (SNA), Big Data Analysis, Process Mining, and Recommender Systems. He has more than 10 years experience as lecturer in universities and has published several articles in international conferences and scholarly journals