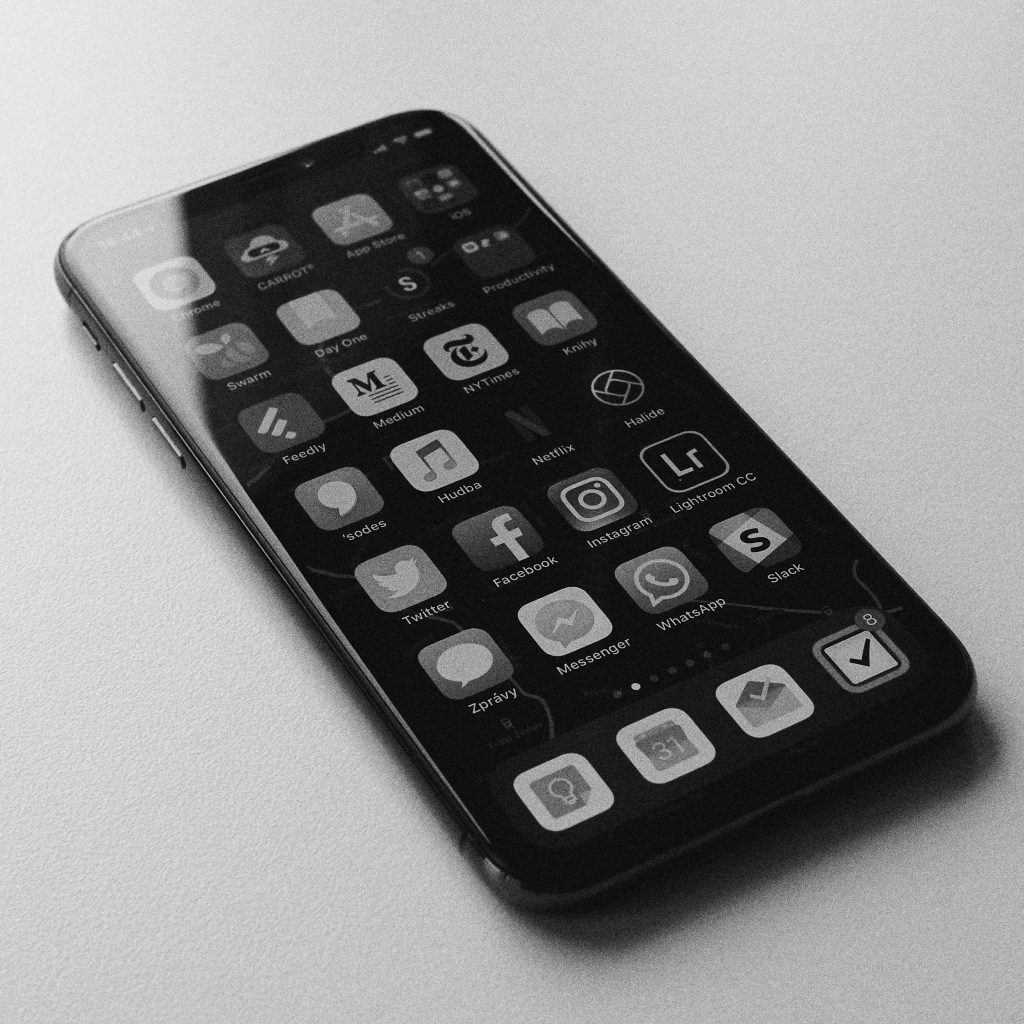 YOUR SALES EXPERT TRAINER
The phone is all you need to win your deal and
SELL IT RIGHT!
"What if your conversations did not make an impact and you fail to convince, negotiate or even get 'buy-in's towards your customers on your solutions through phone?"
Sell It Right is a sales training approach to move sales teams to higher levels of winning deals through phone. Its the missing link - a new mindset and power conversations that converts typical sales script towards a winning conversation that creates trust and relationship selling with customers.
Your instant learning videos
If you are a team of sales people, entrepreneurs, business development people and you are tired of getting countless rejections over phone, it is time for you to learn from the Sales Expert, Cheryl Lourdes. Listen to our videos and make your phone your sales weapon today.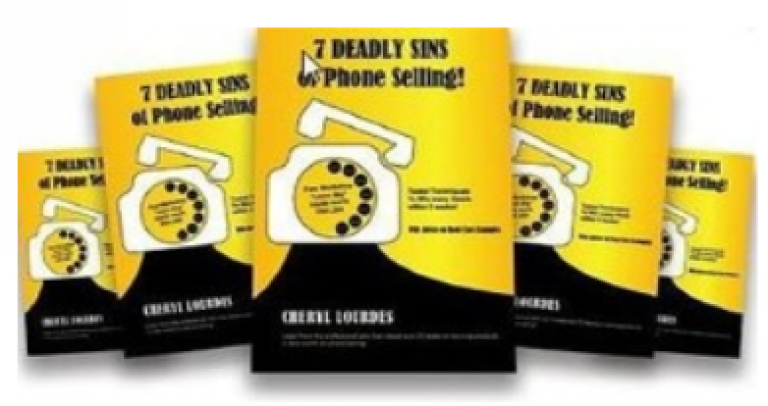 If you are a team of sales people, entrepreneurs, business development people and you are tired of getting countless rejections over phone, it is time for you to learn from the Sales Expert, Cheryl Lourdes. Listen to our videos and make your phone your sales weapon today.​
Sell It Right is to ensure that your conversation matters and it makes sense to your customers. Remember your customers cannot see you but only hear you. Here are our 9 Primary Competencies of ensuring our signature program is effective for employees:
. . . make you seem more knowledgeable, credible, or even friendly. This competency will teach you how to assess your 'Pace, Tone and Volume'
. . . change your voice texture and eventually make customers listen and be excited on what you are offering to them and ultimately this will spike your 'Confidence Bar' one level higher.
. . . will need to learn fundamental to advance ways of qualifying many areas in the sales cycle during your conversations with customer.
. . . crucial towards the reason why you are here in the first place. You will understand 3 parts of the script along with 3 to 4 types of scripts. We will also project this competency based on our tool titled 'Visualization'.
Answers to the Objections
. . . every objection. Diffuse objections by making your conversations flow naturally with your customers. In this competency, you will learn to deal with objections positively and be ready to accept them with prepared answers. 
. . . want to do? You don't get what your deserve; get what you can negotiate". In this competency, you will learn power words, dominating dialogues and statements that can be used to win the sale, conversation, argument or appointment on phone.
Monitoring & Reporting Techniques
. . . competency will teach you how to monitor every phone call you make base on the day, time, week and month of your sales cycles and further report effectively to your management or yourself, and see how much more you need to sell to hit your targets.
Follow Through Techniques
. . . is your customer, you need to make your attempt to pick the phone up again and follow through. This competency will make you understand the techniques of number of follow through calls and conversations needed to say during the process.
. . . that not everyone wants to buy your product and service now. However with the optimistic mind you play each day will deliver you towards your prospective customers who will buy from you eventually.
Cheryl has empowered and coached a lot of sales executives like me. I have now become somebody who is confident and succeeding in any sales products that I sell. I believe your journey with her will take you to greater avenues in learning the right methods of selling and becoming somebody perfect in sales. I encourage you to follow the 'Speak it Rightly program' and continue your journey with her throughout your life as a sales person
She is an amazing Lady with a spring of energy, creative and has effective ideas of selling. Her commitment and enthusiasm to sales are contagious. I learnt a lot from her witty sales techniques and her empowerment of coaching me. I have now become somebody who is confident and successful in any sales product that I sell
I worked my way through to finish my law degree. I met Cheryl when I joined an event organization company. At first I thought anyone can sell but did not know that it is actually an art that needs constant learning and understand, Cheryl taught me the way. I was one of the top sales persons in my office using her selling methods and her everyday inspiring sales coaching method. I would not be where I am if it was not for Cheryl. This workshop contains Cheryl's impactful approach that makes you want to use the techniques immediately
Thanks Cheryl for the selling tips provided at the workshop. The script is powerful and ways of selling the programs are creative. This workshop helps to increase sales knowledge and develop stronger consultative relationships with our clients. The goal was achieved in a fun and informative manner
Thank you for the insightful tips in the two days Speak it Rightly Workshop. It gives me new perspective in approaching my customers. Good practice, practical tips, wonderful sharing.
Thank you for the insightful tips in the two days Selling It Right Workshop. It gives me new perspective in approaching Cold Calling. Good practice, practical tips, wonderful sharing. Thank you Cheryl!! May you have a fruitful day!
Cheryl has given my sales team a great exposure on how to "Sell It Right!!!" With this amazing program on the second day of the practical training, my sales team was able to get potential clients that wanted to register to our public workshop.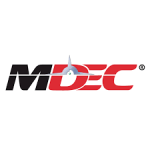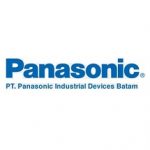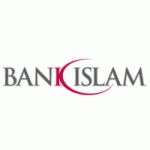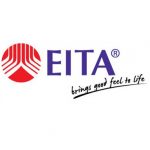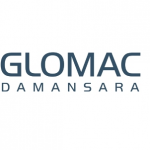 Proven Techniques to Winning Appointments, Winning Conversations and Closing Deals Through Phone for New Customers & Seasoned Customers
You will walk away 'confidently' with tips and techniques you can immediately apply!
SELL IT RIGHT is a program for all employees in Sales, Marketing, Telemarketing and Business Development Departments who wants to learn or further improvise techniques on how to speak it rightly to their new and seasoned customers through phone. Our program is not just about listening, but it is all about writing scripts and accelerated learning for sales team to bring their sales appetites to winning high valued deals. We create winning conversations scripted and coached by our Sales Queen Expert, Cheryl Lourdes
Creative Assessment Observation

-Evaluated Competencies Before and After-
Professional Training

-Live Interactive Sessions-
Monthly Action

-12 Modules, Half Day Session, Quarterly Assignment-
Measured Results

-Individual, Team and Organization-
Articulate Your Message and Make it Easy to Win a Conversation
#Improving your Sales Margin
Sell It Right series of workshop, coaching and talks are targeted for people that can ultimately be able to listen and apply techniques of cold calling principles. This will not happen overnight but involves constant but gradual change in your mindset. You will see improvement in your sales figures which will bring greater income to you and your organization.
#Understanding You First, Before We Train and Coach You
Every sales person has their own 'style' of conversing clients. Before we begin any training classes with you, you will have to run through several tests with us that will display your current skills. With your results, we measure against our
Sell It Right 9 Primary Competencies
and provide a customized program for you.
Our Queen of Cold Calling, Cheryl herself is a master of her craft, that until today, she makes cold calls to clients. She does not just train you based on her experiences, but looks at futuristic ways of speaking to clients. She is continuously researching best contents in areas of sales and marketing and applies this back to 'understanding clients needs and wants' as today.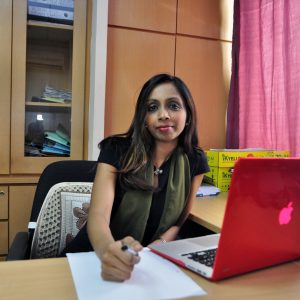 Academic Certifications:
Cheryl Lourdes, Bachelor of Business Administration (Major Marketing & Thesis Paper: Human Side of Employees in Organization) from University of Northumbria, England.
Her story was, is and still to be... She created Something Out of Nothing
:
In year 2010, Cheryl, found herself thinking creatively of an idea that served and provided great learning values to organisations and took great confidence to make that idea become true, visit
www.tlmm.com.my
; award winning learning advisory hub that disrupted the way how processors of training departments and trainers in Malaysia have become.
She recalled her moments of her life that made her become creatively agile and using her confidence to upgrade her thoughts, she decided on a journey to become an awesome entrepreneur, speaker, trainer and coach.
Colourful moments of Cheryl in England:
Coming from a family of educators; where her dad is a school teacher and mum is a secretary, Cheryl worked her way through. During early days of her marriage life, she worked in England for a couple of years trying to make a living with her husband and their child. By keeping cold food in her fridge for 5 days and working shifts at Amazon book factory and being a door to door 'leaflet person', she understood these hard times has made her stronger and wiser.
Career Journey of Cheryl in Malaysia:
Cheryl Lourdes has a combination of 18 years in marketing and management working in engineering, manufacturing and service industries mainly; Steel, Printing, and Electrical and Electronic industry under main scope fields of marketing, sales, auditing, production, and training. Taking position roles from the early days working as a factory worker in Amazon book factory in England so that she can pay her bills right to an executive. She earned her way back to Malaysia with a Degree in her hand, she started from the humble beginnings as sales executive working 6 months on probation at a printing factory. She earned the promotion and became a sales champion of that organisation. She moved into other companies working as an ISO management representative and chief auditor, and later when back into the arena of marketing and became a senior marketing and sales manager that led and coached 25 sales and marketing employees. Her final career move was to the training industry where she is the CEO and further enhanced her skills as an L&D Advisor for many training departments which has thought her many valuable lessons.
Realising her potential of creative agility during her many career moves, she started to train entrepreneurs and corporate employees in organisations ranging from CEOs, Senior Management teams and executives on how to use their creative thought process & create strategies that is applicable and that will add value to the organisation.
Cheryl understands the real meaning of how from being a 'nobody' she picked her courage and used methods and skills to teach herself how to be someone better in her career and her personal life.
The Present & Future:
Today Cheryl Lourdes has successfully set up businesses and has became an advising channel for many organisations. She helps them to review, design and realign their strategies. She recognises the role of a'Creative Marketing Specialist is an important value for a company, because he or she will encourage a balanced engagement between creative innovation, marketing, auditing and ongoing management leadership. Cheryl is also on a mission to educate talents and leaders to develop their thinking caps' for higher productivity. She has trained analytical people to become 'creative people' within a 4 month process. It is actually a very complex process which requires tools and techniques that needed constant coaching and mentoring.Cheryl Lourdes won her principal company their first HR Award under category of ' Best Background Screening Provider' and a further Award under category of 'Movers and Shakers In Innovation' and she is a 2 times self published book author on fascinating subjects. Cheryl continues her passion in sales until today with her creative sales stories written . Read articles of Sell It Right today.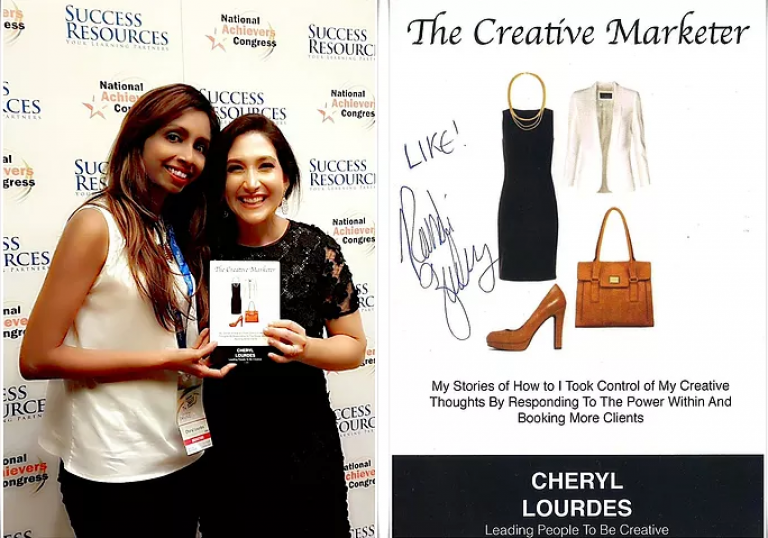 2017, May 21st: Randi Zuckerberg signed my book!
Randi is the ex, Facebook Marketing Head and now Founder & CEO of Zuckerberg Media, a boutique marketing firm and production company.
Who says it is impossible to get an autograph from Randi!
If you want something so badly, be willing to change, greese your elbows into it, think differently from the rest and I promise; you will get it!
#How Do You Make an Impression by Selling Yourself, Your Company Brand and Your Solutions?
#How Do You Ensure Your R.O.T.I (return on time invested) is worth it; after speaking to your customers?
Lot of us think that our customers need to see us first and then they will buy us! Remember again, times have changed. Everyone is SUPER SUPER BUSY! So make your conversation matter and speak it rightly to win and sustain your customers over and over again.
Want to learn more?
Get FREE Access to our Fast Start Learning Videos - My Phone is my sales weapon series
7 Deadly Sins of Phone Selling!
The 7 Deadly Sins of Phone Selling is written to help every sales person not to commit errors during your phone call selling. Don't ever be deceived with the idea that you can sell on the phone closing your eyes, even though you have done this a million times. You still need to write out your pitch (which I will be explaining to you soon) and you still need to have a clear mind on who would be your next client to call (even though you have spoken to this client a million times). I will take you through a journey where I myself personally struggled failures and finally understood how to become a master seller on the phone. You will come across case studies with real examples with my customers and things that you should do to win the right customer and to overcome the 7 Deadly Sins of Phone Selling.

Whether you are a first-time sales person anxious to close deals and to make the promotion, or an experienced sales person still searching for success, you will find it here, and that is my promise to you.

Get your sales team to Sell it Right the first time on phone and they will never go wrong. Phone selling is the most exciting process to secure a deal without meeting a client. 7 Deadly Sins of Phone Selling will help any sales person, tele-executive or trainer improve the way how the speak to clients and secure the deal on phone!

Written by Cheryl Lourdes
SELL IT RIGHT is written especially for women who are in sales that do not only have individual commitments but take continuous pride and enjoyment to talk with clients to secure deals daily. There are many people that do not understand sales people. Have you seen offices that write a notice on their door saying 'no sales people allowed'? How do you feel? Well, I felt really down at one time seeing these notices, but decided to lift my spirits high and carry on my journey being a super sales women for the product and service I am selling. Remember, do not let anybody from the outside dictate the best of us. Live from inspiration and lead through your motivation. Leave a mark in this world, so that your great, great great grandchildren can remember you for. This book will teach you about my daily struggles and happy moments I faced with clients and battling with my own thoughts to keep my energy and creativeness a notch higher every day.

It's not how good you are, it's how good you want to be. Whether you are a first-time sales person anxious to close deals and to make the promotion, or an experienced sales person, you will find it here, and that is my promise to you.

Get your sales team to Sell it Right the first time on phone and they will never go wrong. Phone selling and face to face is the most exciting process. Sell It Right will help any sales person, business owner, business development and teams, improve the way how the speak to clients and secure awesome deals creatively.

Written by Cheryl Lourdes
The Learning MatchMaker Sdn Bhd
Office Suite 568-8-4, Mutiara Complex,
3 1/2 Mile, Ipoh Road, 51200 Kuala Lumpur
Tel: 03-2333 9233
Fax: 03-6242 6512
Email:
training@tlmm.com.my