A One Day HR-Learning Conference
Seats are FREE Upon Registration
2nd August Conference - When HR Teams Lead Transformation in a Digitalized World
2 August 2018 | 9.00am - 5.00pm
Menara PNS, Tower 7, Avenue 7, Bangsar South City
(Including Buffet Lunch & Learning Tools)
ENHANCING THE QUALITY OF CONVERSATIONS AT WORKPLACE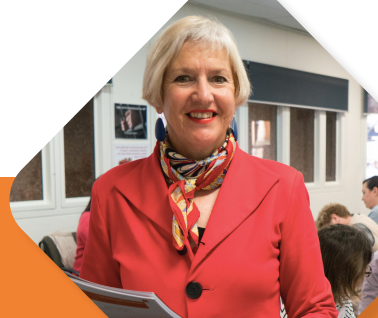 What's Next for 21st Century HR? The combination of evolving technologies, regulatory changes and shifting demographics has made the transformation of HR essential for strategic organisational agility. Winning companies recognize that empowering, leading and engaging their workforce are key transformation enablers of strategic growth. They standardize leading processes and facilitate the differentiating capabilities that drive success. The Learning Matchmaker's series of conferences will be your premier platform to be educated on steps to take to become a greater and powerful impact HR, Training and L&D Champion of your organisation. 
Why we serve you: We serve you to revolutionize corporate learning constantly. The Learning Matchmaker, your 3 times Award Winning organisation, is laser focused to consult and design with you your learning modules and match best credible expert trainers, coaches, mentors and consultants to organisations development programs since humble beginnings of Year 2010. We are transforming the way HR, Training and Learning & Development leaders and professionals revolutionize their learning constantly through our research and constant reviews of What Works Best in our Malaysian community.
We are bringing to you our exciting 1 Day HR-Learning Conference presented by Credible Speakers from US, Jordan and Malaysia. When you register for our Conference, we will provide you with your Learning Toolbox of concepts, tools and techniques to begin building and transforming your people towards a well rooted culture to serve and produce better results for the organisation. Signed up for FREE on our registration form below.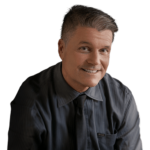 Paul Larsen, the CEO of Paul N. Larsen is a global Certified Professional Performance Coach, a certified Marshall Goldsmith Stakeholder Centered Coach and certified in the proven Clifton Strengths Finder approach. His book titled 'Finding Your VOICE as a Leader' is an Award Winning Book that he will certainly share with us on what it means standing tall and strong, even when you may be the only person in the room supporting your project, your employee, or your budget amendment. Paul has over 30 years of business experience with  senior-level responsibilities within small and large companies, including heading human resources in a $3 billion organization.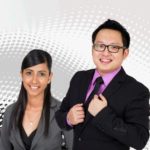 Jeff & Lava are the founders of MADLAB Training, a Gen Y HRDF Training provider who set out to motivate and equip everyone in organisations to Make A Difference Like A Boss through their various training programs. Their signature program – Gen Y: It's not only about the money anymore,has empowered various organisation to effectively connect, lead & motivate the Gen Y workforce. With a combination of 16 years experience of leading and changing the younger leaders and managers, Jeff and Lava's passion is their fuel for people development to move organisations closer to their purpose and goals.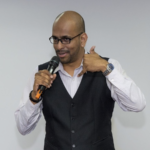 Sifu Kairesh, better known as Sifu is renowned for his unique teaching methods which enables anyone to pick up Mandarin language fast. He was born and raised in a Chinese neighborhood where speaking Mandarin and Cantonese became a norm. He was educated in Chan Wa and pursed his degree in Marketing from University of Hertfordshire. To be able to speak Mandarin has earned him quality conversations at his workplace during his days of employment. He has been teaching Mandarin to corporate and professionals for the last 15 years and has empowered HR communities to speak and empower employees through quality conversations.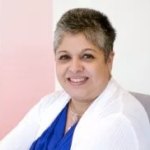 Sheila is a skilled coach, trainer and expert in areas Neuro Linguistic Programming certified by the American Board of Neuro Linguistic Programming and Time Line Therapy® Master Practitioner certified by the Time Line Therapy® Association. She is the founder of Human Equation Sdn Bhd, a company with an objective of imparting emotional and spiritual intelligence skills to corporations looking to maximize the potential of their workforce. Sheila is much sought after for her 15 years experiences in coaching and leading organisations to transformation. She has been featured on talk shows on Astro and on BFM89.9, where she has a monthly series called Tools for Transformation.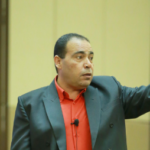 Dr. Ali Qassem is a certified trainer by Everything DiSC Profiling, & The Directive Communication Psychology – Accredited by The American Institute of Business Psychology – and the Human Resources Ministry – Malaysia. He participated in developing the succession plans to few organizations – including two ministries. He is also a member of The Global Speakers Federation, The Malaysian Association of Professional Speakers, The Society for Human Resource Management & The American Society for Training & Development.
Special Appearance: Janet Lee and her mum, Joyce
Is Leading and Coaching any different from bringing up our children or younger siblings at home?
Janet Lee is a skilled artist and has a beautiful story to share to all of us working professionals. Janet will be able to open our eyes to know why it is important to be happy and love what we do despite the odds and challenges facing us each day.
Janet's Story: Despite being an epileptic and diagnosed as intellectually & developmentally delayed, Janet has shown that with patience, determination and hard work, everything is possible. She graduated with a Diploma in Small Business Management in June 2017 and owns this business. Her dream now is to grow this business and to be recognized and accepted as one of us and not as someone with "special needs". As a contribution back to society, 10% of all her sales goes as donation to Rumah Sayangan (a home for underprivileged, abused, abandoned and orphaned children)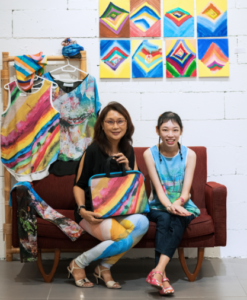 When HR Teams LEAD TRANSFORMATION in a Digitalized World
Time

Event

Registration and Reception (coffee, tea and light breakfast served)

Key Note Speech by CEO of The Learning Matchmaker Sdn Bhd

Session 1 - Find Your Voice as a Talent Leader in Today's Digitalized World!
This engaging session will teach you how to create your unique and confident "VOICE" by…learning how to transition from a fixed mindset to a growth mindset, managing yourself and your team using the five successful characteristics of self-leadership within an increasingly digitalized world, building a deliberate leadership brand as a talent leader by using the proven V-O-I-C-E model - by Paul Larsen!

Session 2 - Creating a Feedback Culture for your Organization
How do you define feedback in a corporate setting? Why is a healthy feedback culture important to your organisation? How do you develop a healthy feedback culture for our organisation? Are you already cultivating a feedback habit everywhere you go, and how do you raise your standards? This engaging session are important questions on building a healthy feedback culture - By Sheila Singam

Session 3 - Engaging Your Digital Native Workforce
This session will teach you on who are actually your digital native workforce, why do they behave the way they behave and how can you as a HR-Learning professional think of Best Ways to engage, lead and motivate them - By Jeff and Lava!

Networking Lunch & Booth Showcase on latest Learning Simulations

Session 4 - Succession Planning: The New Perspective to Discovering and Developing New Leaders
This engaging session will explain why effective succession planning is important for every organization to ensure achieving its strategic objectives, important issues related to leadership, how to identify the right candidates and the steps to have & implement a comprehensive workable succession plan is in place. - By Dr. Ali Qassem

Session 5 - Learning Mandarin Language to improve our quality of conversations
This engaging session will teach you how to speak Mandarin in a couple of minutes and share with you the importance of knowing another language that will create better rapport, positive impressions for employees, suppliers and customers. This builds a first impression with communities that speaks Mandarin at your workplace - Sfu Kairesh

Session 6 - Manager + Coach = Your Success as a Leader!
During this eye-opening session, you will learn and practice the techniques used by master-level coaches to bring people together and build team collaboration, proven "GROW" model of performance coaching to get the best out of your team, coaching tools that will assist with time and task management challenges- by Paul Larsen

Lucky draw and closing speech
There will be plenty of resources and information shared, not only during the sessions but also via booths in the exhibit area. This is also a valuable netrowking opportunity to deepen personal and professional relationships among HR, Training and Learning Development Communities.
First come first serve for registrations. Invitations is limited to 3 seats only.
MAIN SPONSOR OF HR-LEARNING CONFERENCE 2018
Revolutionizing Corporate Learning
Since Year 2010
The Learning Matchmaker Sdn Bhd
Office Suite 4, 8th Floor, Mutiara Complex Ipoh Road,
51200, Kuala Lumpur
admin@tlmm.com.my
03-2333 9233
www.tlmm.com.my